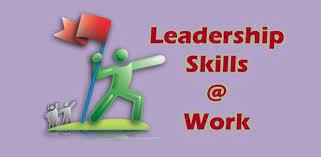 We have always been taught that you need to emerge as a leader if you want to succeed. Leadership is an important skill an employee must-have. While everyone aspires to become a manager as a part of their professional goal, not everybody is ready to get that tag. Only those who have an innate quality of being a leader emerge as good managers. Over the decades, many companies could not compete with the global competition or sustain their market position. While Steve Jobs, Elon Musk or Warren Buffet, with their hard work, determination and vision, lead their companies to greater heights. Their belief and strong leadership qualities have given a new shape to the world of business. However, this article is not about them but the excellent leadership qualities that might help people achieve great success and bring new transformations to their company. To become a good leader, try including the below-mentioned leadership qualities as a part of your personality. Let's get started!
Sharing your teammates' ideas, strategy, or work plan gives a picture of your organization's goals and how they need to be achieved. A good leader has to fulfil this responsibility and convey the organization's goals and strategy and its expectations from each team member. Effective and transparent communication is, therefore, one of the essential skills a good leader should have.
Integrity is an essential quality every leader should possess. It is the foundation of good leadership. They refrain from taking shortcuts or making false promises. No matter how complex the situation be, a good leader always chooses their thoughts and actions over their gain and are ethically and morally grounded.
An innovative leader gives others the freedom to develop their ideas. Creative people are always open to new ideas and thoughts. As rightly said by Steve Jobs, "Innovations distinguish between a leader and a follower", a leader always hunts for innovations and creativity. It gives them an edge to motivate others to think out of the box and stand out.
As a team leader, you are supposed to motivate and inspire your teammates irrespective of the situation. To achieve this, a leader should have a positive attitude towards life. Positivity helps you to do things and achieve great results. A leader with a positive attitude can inspire confidence among team members to work enthusiastically to achieve the organization's goals. So always be positive and confident, especially when things go wrong in your personal or professional life; it will help you grow as a leader.
There is a famous saying, "If you want others to listen to you, learn to listen first". An active listener is an excellent quality when it comes to great leaders. Leaders always listen with great sincerity and attention. It helps understand people and their perspectives and builds trust and long-run relationships. It requires a lot of self-awareness and humility to be a great leader.
Develop healthy relations with your team members; it will help you know them personally. It will also help you understand the skills and expertise of each member of your team. This will make it relatively easy for you to assign work as per their expertise and expect them. Therefore, knowing every member will help you be recognized as a great team leader.
A leader should be visionary and far-sighted and inspire what a company can become. Innovative leaders work hard and do not hold back to take risks and unconventional decisions. Ensuring a vision for your company's future with perseverance and keeping everyone working for it is what a visionary leader does.
Decision-Making and Problem-Solving Skills
Good leaders know how to help their company, stakeholders, employees and customers and understand how their decisions can affect the businesses. They are decisive and evaluate any circumstance before coming to any conclusion. They analyze the situation to make better decisions. When it comes to effective leadership and the proper functioning of an organization, problem-solving skills are crucial. The ability to respond to problems is essential for any leader to eliminate barriers.
Good leaders are always open to new learnings and are curious about their thoughts, perceptions and ideas being unique and thought-provoking. The reason behind this is their curious behaviour. They pursue various interests and are open to broadening their spectrum through science, technology and art. This helps them build a positive and rational attitude towards any problem.
Great leaders are always humble. However, humility is not the first trait that comes to mind when we talk about leadership, but it is one of a leader's essential qualities. Humble leaders understand that leadership is all about working for good. They lead to transformation and are aware of their strengths and weaknesses, yet they tend to yearn and contribute more.
The Final Words
Leadership is not an easy task. Every leader has a unique urge to inspire, lead and contribute for the good. It requires some additional skills that cannot be developed in a day but can be learned. No one can own all the leadership qualities, but one can enrol in leadership development courses to gain some new perspectives on these leadership qualities. The one-year MBA programs for working professionals help you learn innovative and strategic skills to develop a great team leader in you. The IIM MBA courses train you to acquire a range of leadership qualities to succeed professionally. The leadership development courses make you thorough with decision-making and problem-solving skills applicable in various management domains. The one-year MBA programs for working professionals help you fast-track your career with exemplary leadership qualities.