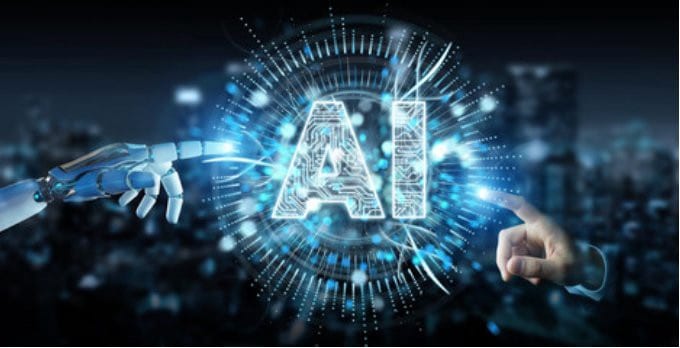 With the increased demand for talent with AI skills, 2020 makes it a desirable year for those looking to get into the AI front.
But while skillset grows crucial for organizations, the supply of workers with the relevant skillsets are missing – making AI skills among the sought-after skills in 2020.
In light of recent events, it is come to notice that multiple online learning programs are offering the best learning resources for people looking to get into the AI career. Whether it's a program that helps you master with a specific set of skills or helps you jump that career ladder in your present role, earning an AI certification is worth educating yourself for a successful future.
Due to the high demand and tight labor market, it has become challenging for candidates to get into the competitive job market. However, a significant amount of organizations is looking for a candidate with certifications to their name. Getting certified keeps you ahead of the crowd. Also, according to Gartner, by 2022, about 40 percent of the customer-facing employees and government workers will be consulting AI virtual support agents for process support. AI is gradually taking on the world by surprise and staying certified can do magic for your career.
Below are a few of themost popular AI certification programs and professional certificates worth looking at.
IBM AI Engineering Professional Certificate by Coursera
Taking up IBM AI engineering professional certificate offers learning experience in utilizing machine learning concepts such as PyTorch, ScikitLearn, and SciPy. This course also teaches you how to build, train, and deploy different types of convolutional networks, deep architects, and recurrent networks. Most of the professional certificate programs last for aboutthree to four months. However, to complete this program you will need to first cover six courses, only then you can receive your professional certificate.
The Artificial Intelligence Engineer (AIE™) certification program by ARTIBA
Artificial Intelligence Board of America (ARTIBA) is an industry designed certification program to master the concepts of AI, essentials of AI and machine learning, essentials of natural language processing (NLP), in-depth learning about neural networks and deep learning, and hands-on experience via projects. It is self-paced and is ideal for those looking to gain in-depth knowledge of AI and the latest trend in the industry.
The AIE™ certification thrives to offer rigorous AI learning and industry-relevant exposure to aspiring AI aspirants. Its knowledge framework has been developed by highly experienced mentors and faculty from the industry.
According to multiple studies, it is shown that professionals with AI certifications have been given more preference than the rest of the crowd because they are certified. Additionally, being certified also helps you increase your earning potential.
Find your best fit with the help of candidacy tracks. There are three tracks curated for fresh graduates and professionals with different levels of education and work experience.
Candidacy track 1
Associate Degree or Diploma in computer science, business, and technology or any other related discipline with at least one of these subjects – mathematics and statistics.
At least 2 years of work experience in computing sub-functions.
Candidacy track 2
Bachelor's Degree in computer science, business, and technology or any other related discipline with at least one of these subjects – mathematics and statistics.
Work experience is not mandatory; however, the individual must have a solid understanding of the computer.
Candidacy track 3
Master's Degree (past and present) in computer science, business, and technology or any other related discipline or ARTIBA recognized institution with at least one of these subjects – mathematics and statistics.
Work experience is not mandatory, but a basic understanding of computers is a must.
Artificial Intelligence: Business Strategies and Applications (Berkeley ExecEd)
The course is specially curated for managers, functional heads, and senior leaders interested in exploring opportunities in AI across business functions. Over here you will cover the basic concepts of AI application while gaining in-depth information about machine learning, robotics, and automation. The program composes of eight different modules that take your focus to areas such as AI strategy, neural networks, machine learning, and their key applications. On completion of these modules, you will be given a capstone project assessing what you've learned from the modules. This program is ideal for those with multiple years of experience in the AI field while looking to explore more business functions.
Deep Learning by Andrew Ng – Coursera
If you're looking to get into the depth of deep learning in AI, then perhaps this course is ideal for you. The program provides five arrays of courses in which you will be covering topics on deep learning, understanding the concepts of building neural networks, and leading successful ML projects. With the help of practical assignments, you will be able to get a grip on practicing the concepts in TensorFlow and Python.
While most people are taking baby steps, others are looking to become AI experts. Though it is not wrong to be ambitious, however, one should be wise enough to know which and what steps to take next.
If you're looking to get into AI, you can now choose any one of the programs that best fits your profile.